...my scraproom, that is. I cannot believe how absolutely MESSY my scraproom is - and I'm not even focusing on my desk! You can't even SEE the desk!
I forgot to take a picture of it, but eventually you'll see the madness...
I'd like to think that there's a method to all the madness, but there isn't really. Last night while I was making some cards, I lost my scissors like, three times and had to shove everything aside to try and see where my hands had put it down when my consciousness wasn't paying attention.
Anywho, here are a few cards that I've been making for my mom for her Mother's Day present. Like I mentioned before (I think...) she's been wanting me to make her a whole assortment of cards and package them up for her. I hadn't gotten around to doing it, but a couple board members had mentioned doing this and I thought it was a good a present as any!
Besides the first one, I'm not really all that impressed with the cards...I think I've lost my mojo (...if I ever had any for cards...! LOL)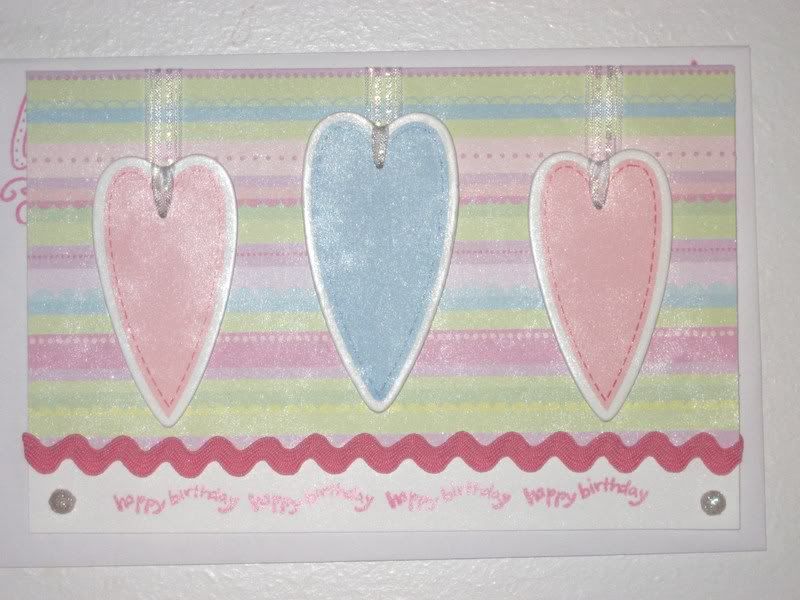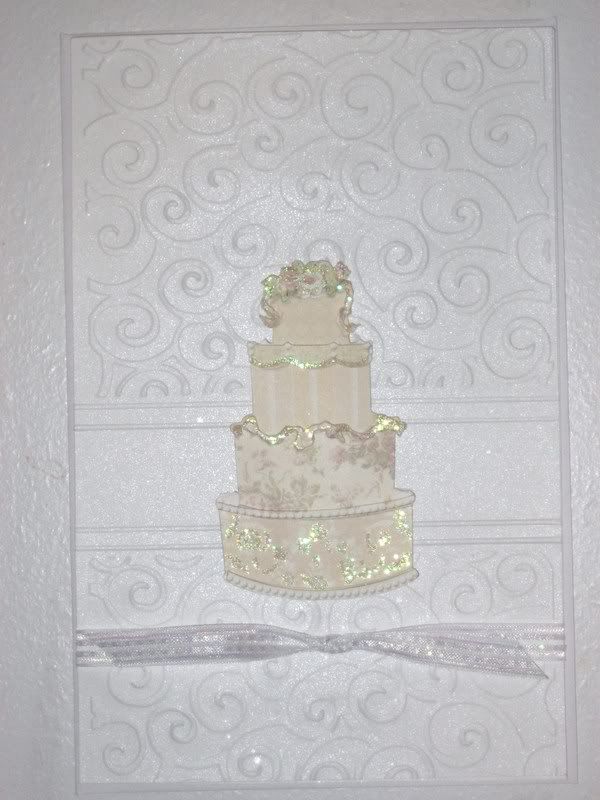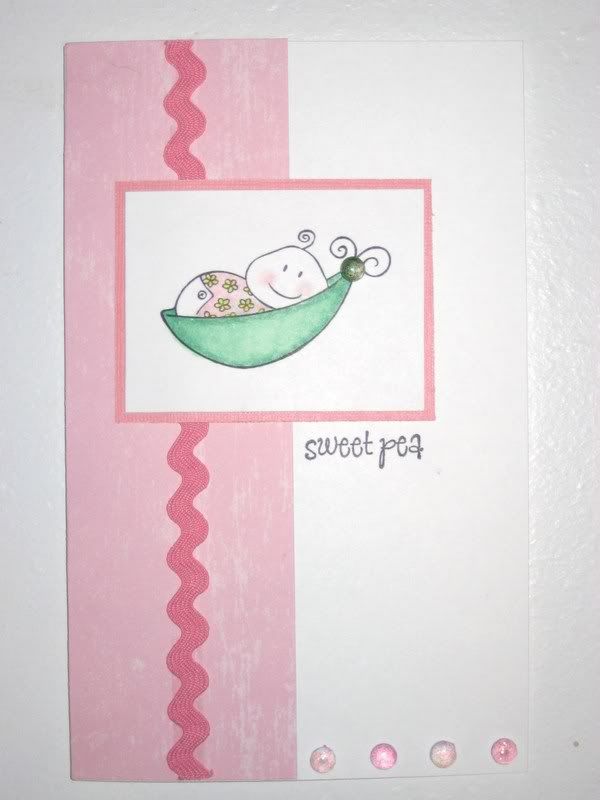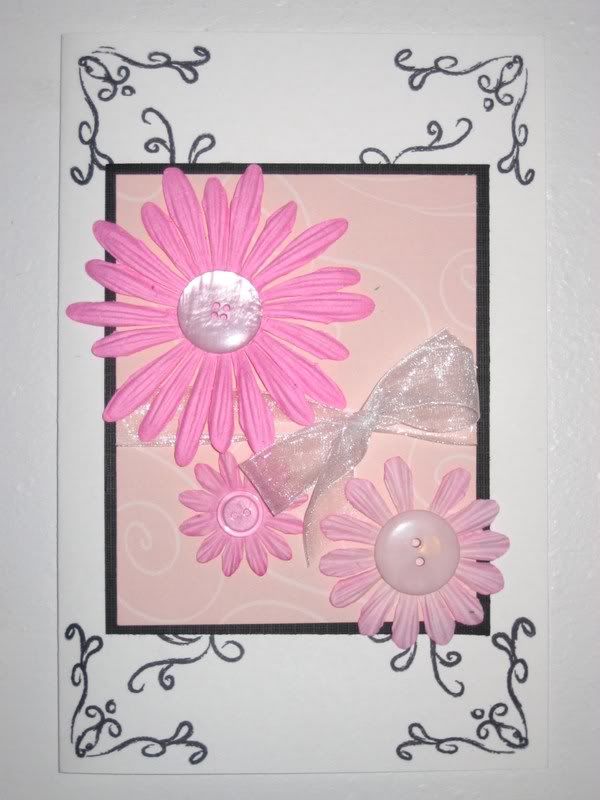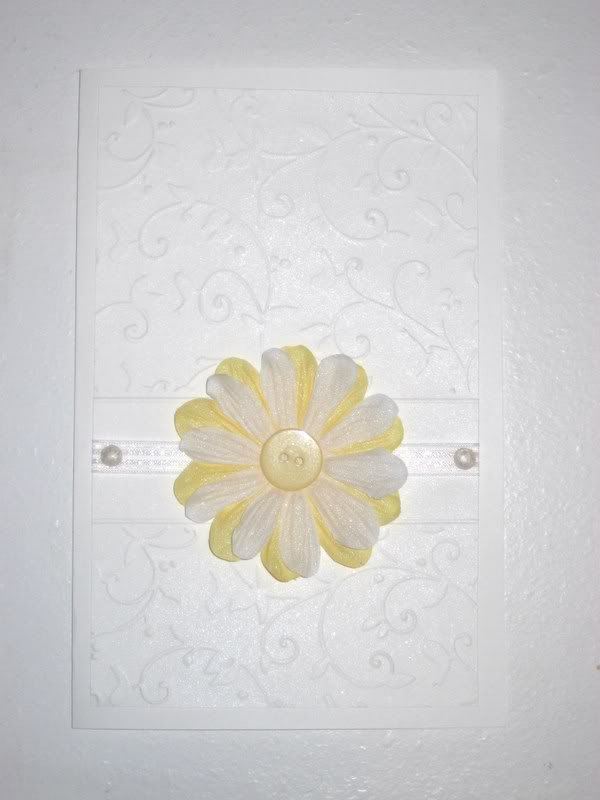 I'm not TRYING to be difficult, or get anything, but I honestly HATE those cards (besides the first one). I don't know...things just weren't coming together and I ended up just slapping any old things on the cards. Ew!
Hopefully I'll find a little more mojo tonight because that's pretty much all the time I have left to work on them. Momma's coming over tomorrow to work on some wedding things for my cousin's wedding and then Sunday is Mother's Day! Holy moly, it snuck up on me! If I don't get around here this weekend, HAPPY MOTHER'S DAY all you fabulous mommies out there!
CURRENT MOOD:

CURRENTLY LISTENING TO: BYE BYE - MARIAH CAREY