I can't believe how few and far between I've posted for the month of May! Remember the months when I used to have a post every single day? Sometimes more than one post in a day? What happened to those times? Less buying and talking about them...but I can't say I've gotten more scrapping done either!
But to wave goodbye to the second last day of the month, I've got a couple pictures for you!
I have been attacked by RAKs from the WONDERFUL, OH SO FABULOUS Marti from Pez-a-Doodle!!! Not once, but TWICE in the last two weeks ALONE!
Check it out:
Couple weeks ago, I got...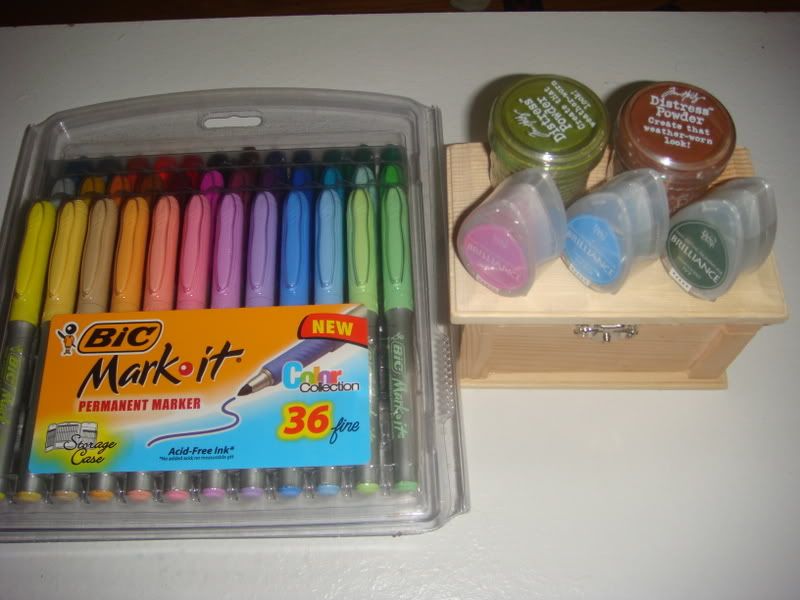 Those fun BIC markers that everyone on The Board has been trying out, YUMMALICIOUS, brilliantly luminescent dew drops and distress embossing powder and a beautiful, alter-able wooden box! w00t!
Today, I come home to THIS: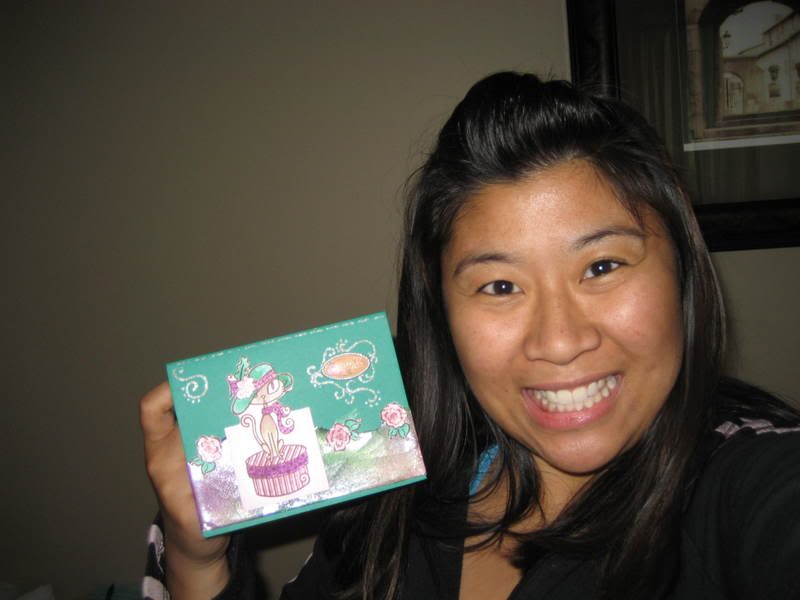 BEAUTIFUL card made by M herself!!! I can't believe I've been looking at this card and making comments about how I WISH I WISH I could see it in real life - and it was really for ME!

I told you, that UTEE/perfect pearls technique looks good enough to eat!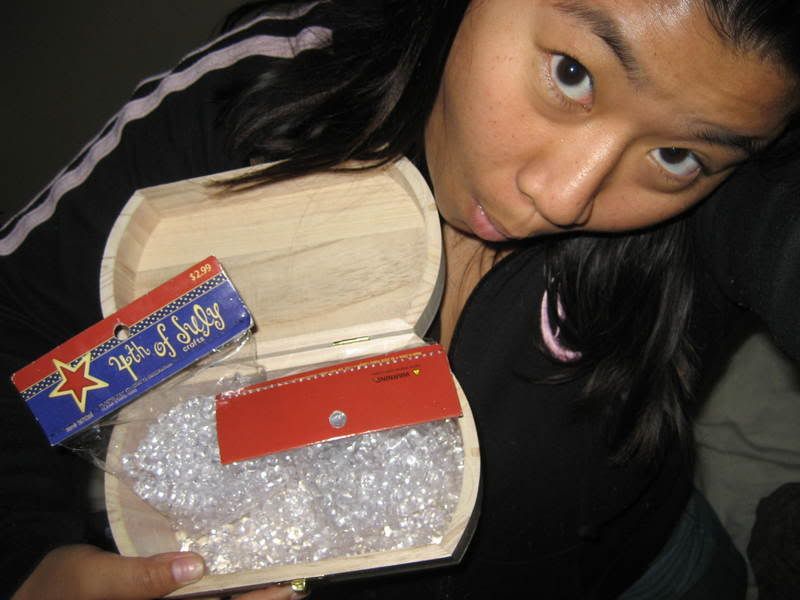 SKITTLE STARS!!! For packages all for me to play with!!! And ANOTHER awesome wooden box - I can't believe these are like, $10+ at my M's...

And last but not least, my Studio G order (those weren't part of the RAK...LOL) but inside there are also some fun little things to play with and alter as well that she threw in AND ANOOOOTHER wooden box for me to alter!
I can't wait to get out all my tools and play things and get to PLAYING!!!
THANK YOU SOOOOO MUCH, MARTI!!!
LOOOOOVES YOU LONG TIME!
CURRENT MOOD: CURRENTLY LISTENING TO: