...take a deep breath folks (or maybe I should be the one taking a deep breath! LOL)...
This is where the magic happens...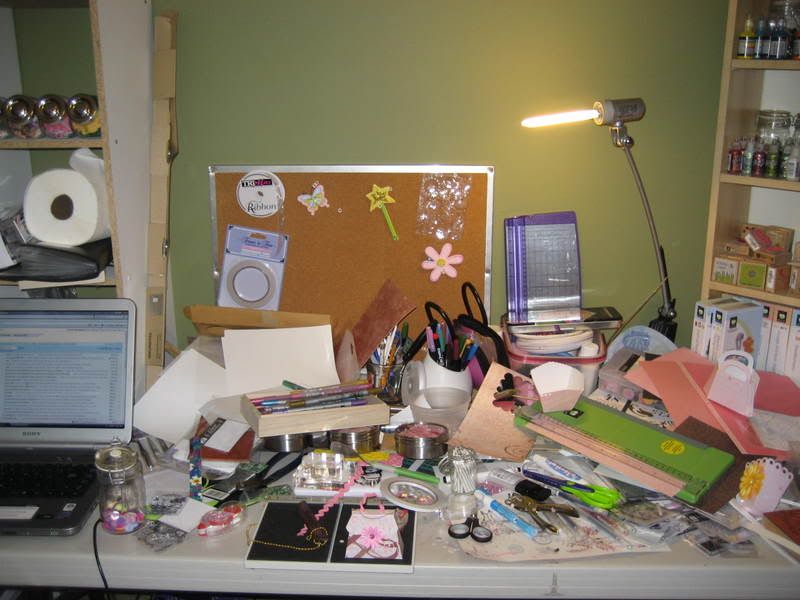 ...and that wasn't even the whole room that I shot...but at least I finished my Mother's Day projects! More on those later...off I go to make a little headway in cleaning!
CURRENT MOOD: LAZY CURRENTLY LISTENING TO: NOT A WHOLE LOT