...UNDER CONSTRUCTION...
My scraproom that is! So with The Mister having more time to spend around the house, comes many benefits! First, sometimes I go home for lunch and he makes me delicious grilled cheese sandwhiches with crunchy dill pickles on the side (I know, right? What a keeper!), second, he's got WAY more time to get to the things that I've been bugging him about for the longest time.
The most important thing - my scraproom. It used to be our guest bedroom until I decided I didn't like anyone enough to let them sleep over anyway (I'm only JOKING! Kind of...well...those who know me...not really...LOL) so I had The Mister clear off the bed and stand it up against the wall. That was fine...for the moment. Next was because I pretty much took up all the room in our master bedroom closet, The Mister's clothes were in a cabinet in the scraproom....the was fine...for the moment. After this weekend, the matress is completely outta there as well as the cabinet, leaving the room MINE, ALL MINE!
So today, I pretty much dragged The Mister to Costco to get me another working table!
And getting one pretty much sprouted the major overhaul my scraproom is about to undergo!
So here goes...Day 1 of the overhaul: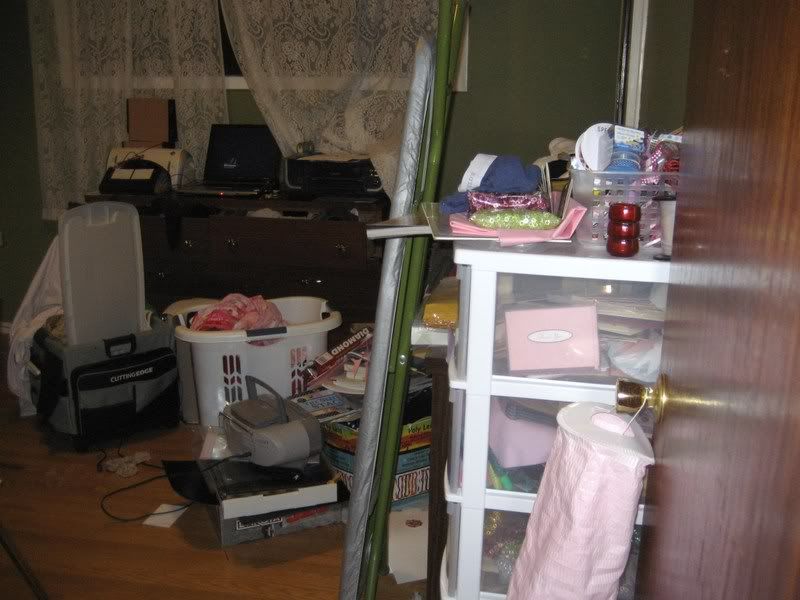 View from the door - ew, I know right?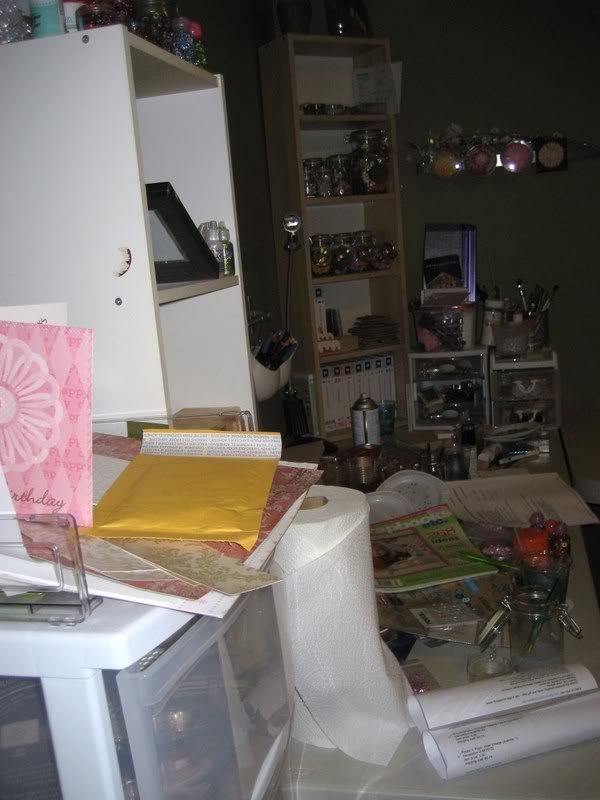 There's my new worktable! *waves*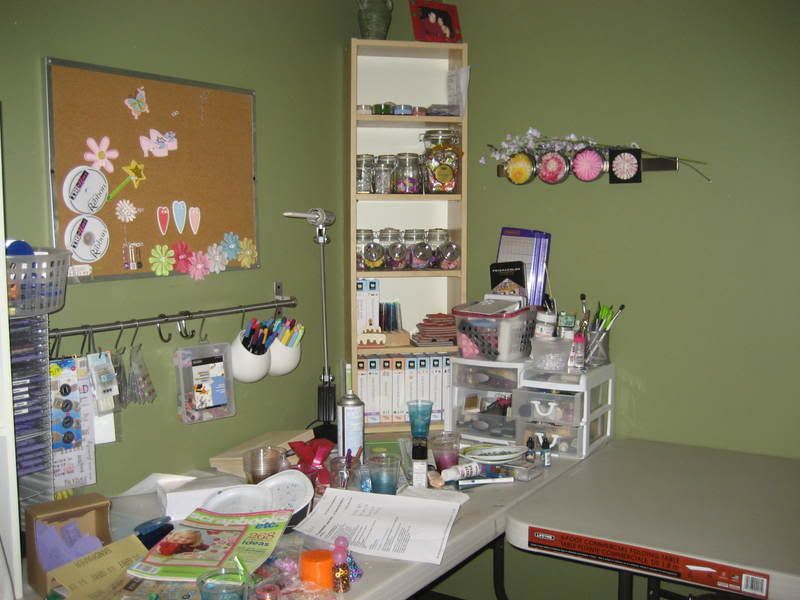 So that's the start of it so far...it is a COMPLETE mess in there right now. I took those pictures before I started moving things around so right now, I'm at the moment where I've taken things off shelves, moved things around, and now it looks worse than when I first started. But it will get better! I can't wait to have it all set up! (Chances are, I'll want to move things around again in a couple weeks, but whatevs!)
The Mister is also painting a cabinet for me in the garage which he will eventually mount to the wall...kind of like the Making Memories Embellishment Centre, but bigger and it was free - so we'll make do with what we've got!
Anywho, I've got to get myself to BED! Waking up early tomorrow to get my Wii Fit on!
CURRENT MOOD: CURRENTLY LISTENING TO: