WELCOME TO CHA!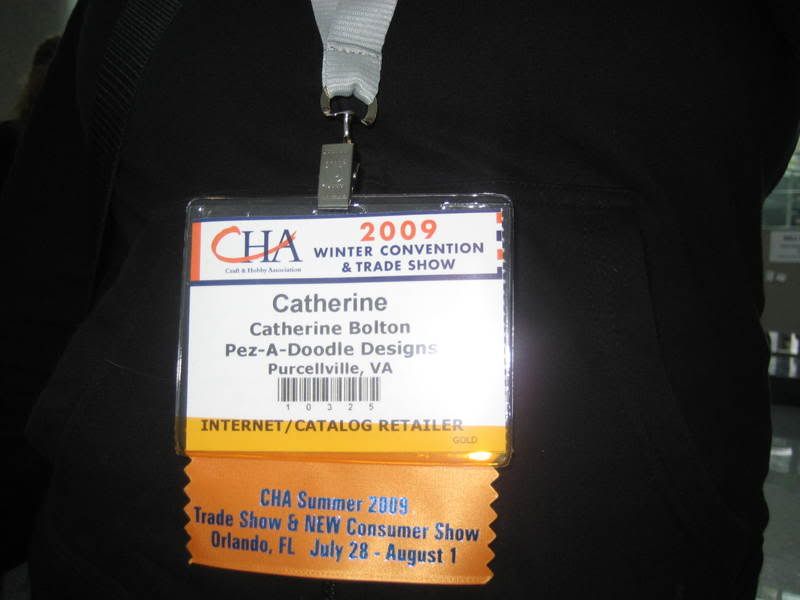 ...Day Two - Edumacation day!
So, the much talked about Tim Holtz class was EVERYTHING that I was expecting it to be - and more! w00t!
I can definitely understand why Tim's got such a strong following! He is an energetic, out-going speaker and he definitely knows.his.stuff! You can automatically tell that he knows what he's talking about and that he LOVES what he's talking about - which makes you love it too!
So today in class, we busted out the new lights and brights line of Alcohol Ink (yes, they're important enough to capitalize) and oooooh-wee! I WANT THEM ALL; heck that's not true, I NEED them! Okay, on to the project: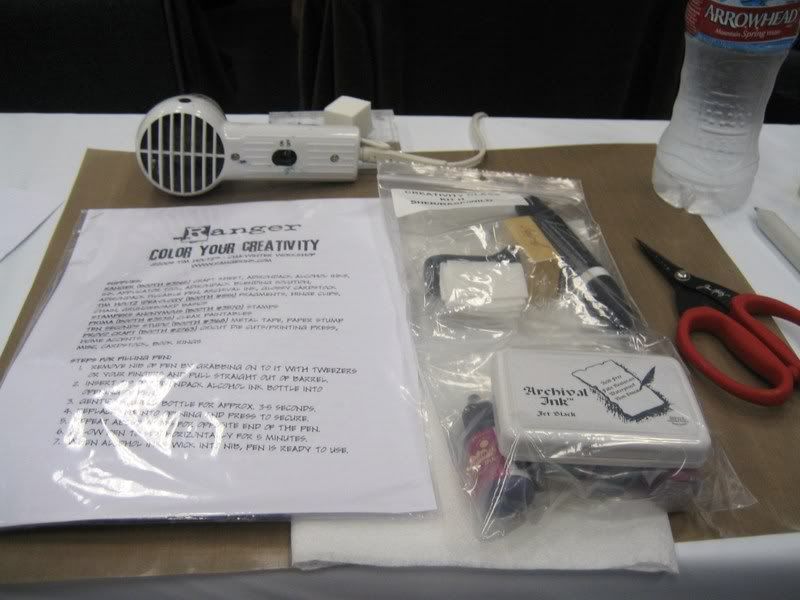 Tim's Colour Your Creativity Class! So there's our little kits there, co-ordinating colours of alcohol ink in the new lights, brights and earthtones and one metallic mixatives, an archival ink pad, an felt ink tool, ghost shapes and the NEW alcohol ink pen! We also walked away with one of the new release STAMP SETS! Ooooh baby, yes we did! Okay, so the rest of the project: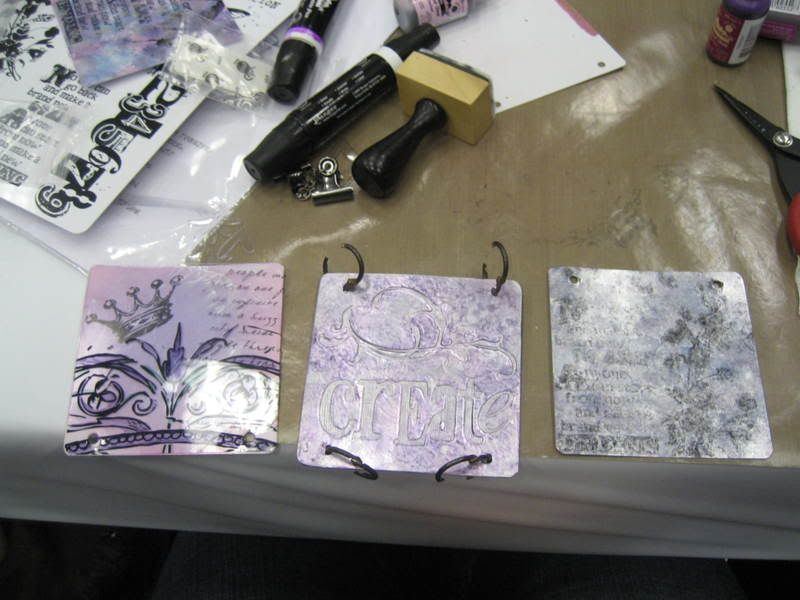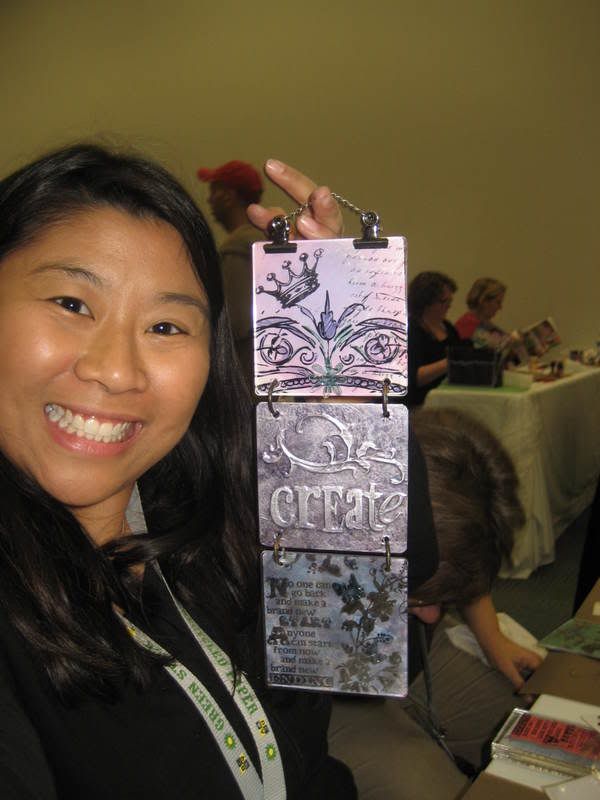 DO YOU LOVE IT OR WHAT?!?! So let's have a look, the first picture is grungepaper with the word CREATE cut out with the Cricut - as well as the flourish and then covered with metal tape to emboss - to avoid scratches and ugly marks, we embossed with a large blending stub. VERY COOL idea!
We painted with our new alcohol ink pen (kind of resembles Copics) and stamped with our new stamp sets, using different alcohol ink techniques (tutorials are available on Marti's website (http://www.pezadoodle.com/). So if you have EVER been scared to try alcohol inks, now is the time to TRY THEM! Don't be afraid, the ink will come off (well, except from your hardwood floors, so don't play on that! The Mister noticed my sanded areas on the floor where I tried to hide the ink!) and you get such AWESOME things every single time!
Aaaaand that's Marti and I with our new BFF Tim! w00t!
I am loving how I roll!
CURRENT MOOD: CURRENTLY LISTENING TO: