...I was having an off night tonight. I sat down at my desk in my scraproom and nothing was happening for me. I had a few new ideas swirling in my head, but they just weren't coming together IRL. So, I figure I'm going to take a little break from the altering of the beads and I'd better try making something with them instead.
It was also slow-going there too, let me tell you. Nothing was coming to me! I finally took the plunge and grabbed my beautiful, not-so-new-but-never-been-used DCWV Old World stack and ripped out a page *gasp* Yes I know. So I've realized that I'm definitely an embellishment person. I have to start with the embellishments and then build up from there. So I had chosen the paper based on the antique Primas I wanted to use.
So I laid them all out there on my paper, but it still looked...meh. I was deeefinitely not getting any further brainstorms, so I grabbed the extra paper left over from making my cut and I ripped it. *gasp* YES, I said it. I RIPPED IT TWICE!
Stuck that on, put my embellishment on and called it a day. Or at least I thought it was. Last minute, I decided to put a couple more gold SwirlyPops on the edges, just as added extras - went for the overkill on using too many beads on one single project.
And then as a last-second kind of thing, I noticed that I had spilled (AGAIN) more Perfect Pearl powder (the sparkly purple one) and so to clean it up, I grabbed the fluffy brush it came with and swiped the powder up with it, and then just decided to swirl it only my textured cardstock on the card. Swirly, swirl, swirl and now when you pull the card out of the envelope, it just has that little extra oomph! A little something for your viewing pleasure: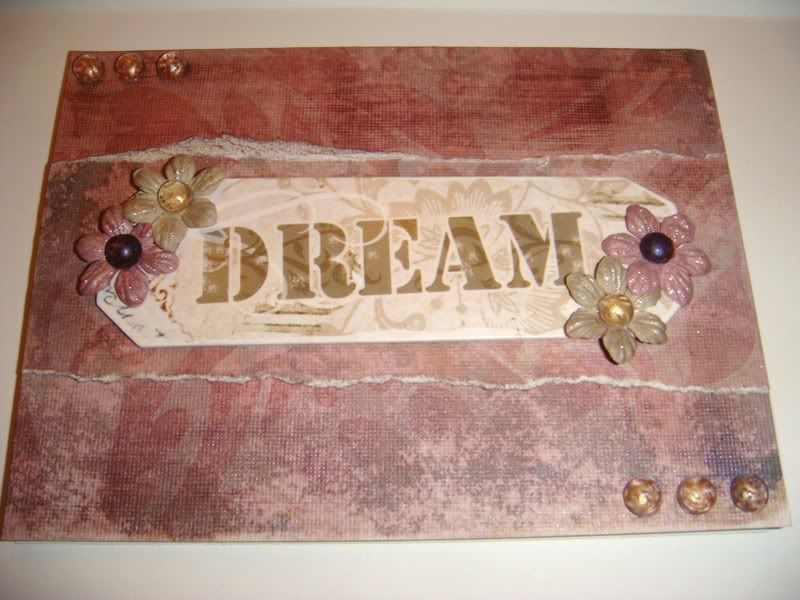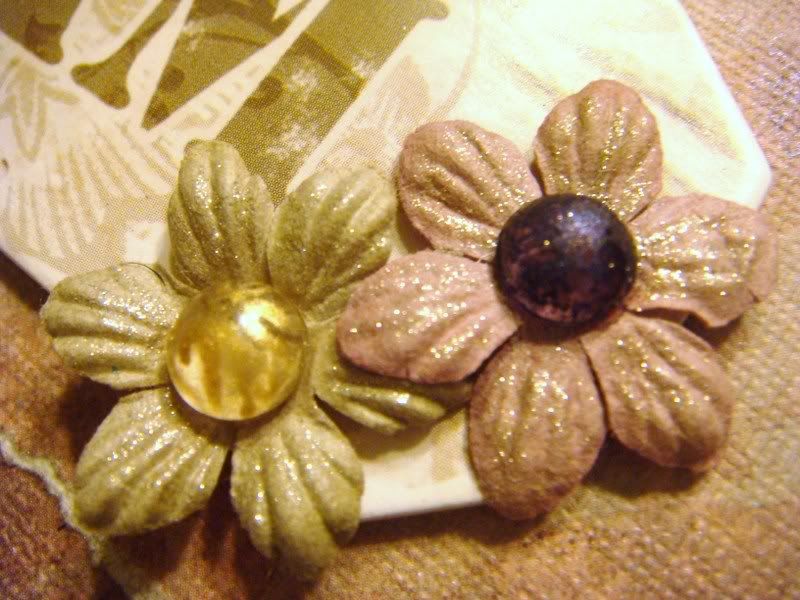 CURRENT MOOD:
CURRENTLY LISTENING TO: NOTHING MUCH