...Sugar and Scraps - my new Etsy store! *cheerleader herky* Yaaaay...ME!
As you already know, the micro beads have been a recent success on the boards and I've been having a fabulous time altering them and making them even prettier! I tried a little bit of this and that and got: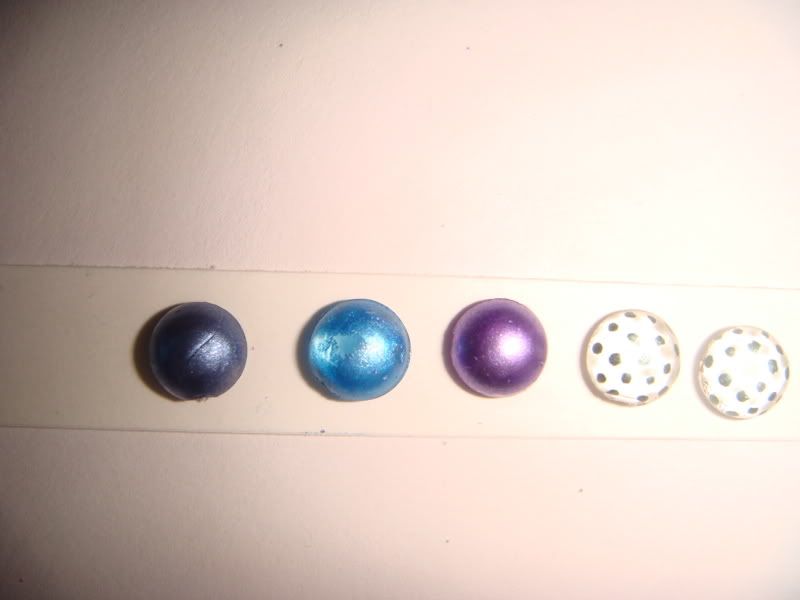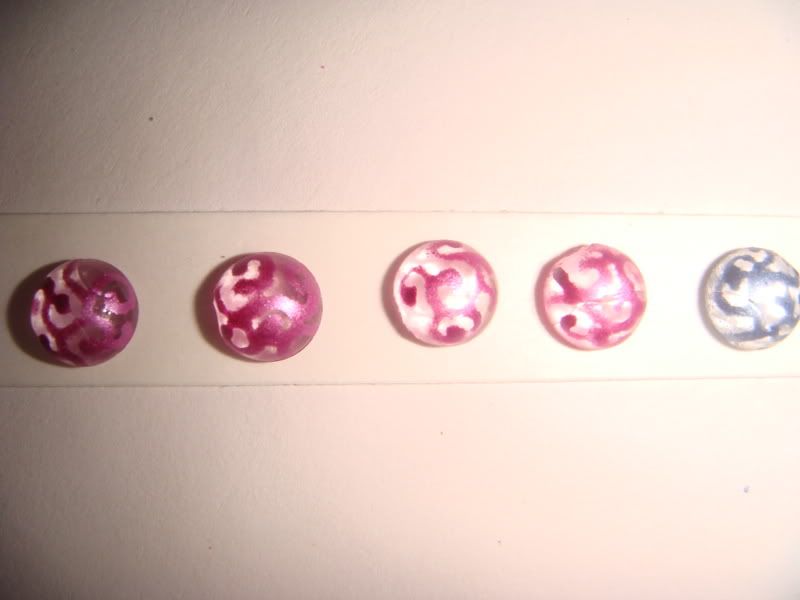 I got to use my Sakura Stardust and Metallic gelly rolls on the beads and I coloured them in full, dotted them and swirled them. I'd like to you to meet SwirlyPops, SwissPops and SolidPops. They used to have the name Skittles instead of Pops, but you know, since I don't really own that name, I thought I'd better bite the bullet and find a new one already. Pops courtesy of Nicole! I was having some problems with these, because even after they looked dry, once I tried to pick them up, the pretty much stuck to my finger. I'm working on a different alternative to make these possible and will hopefully have some pictures to show for them tomorrow!
But without further ado, my new pretty little babies: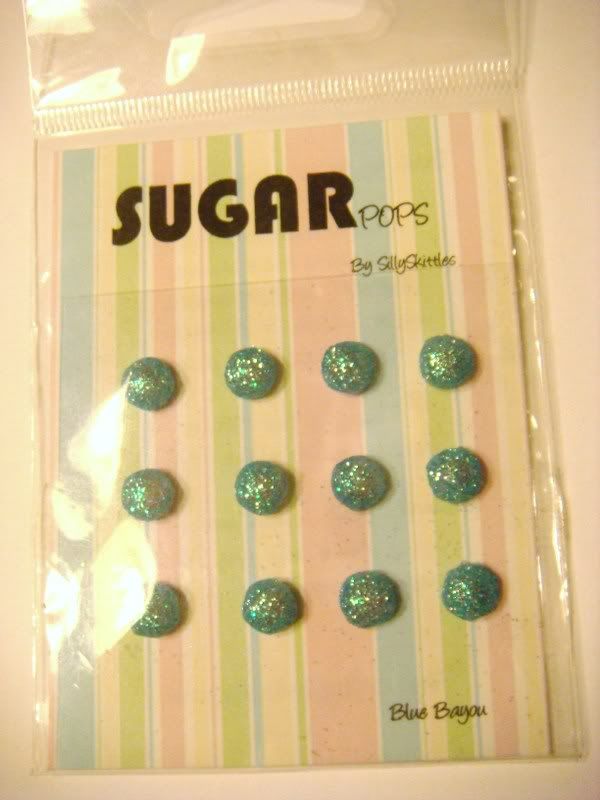 Is it bad that I am COMPLETELY, and I mean COMPLETELY in love with these? Guest, please meet SugarPops, SugarPops, meet lovely guests. Now that I've got a bit of a system going, they're taking about twenty minutes to half an hour to make and then to package. I made and printed out the stripey paper all by myself and printed the title from my inkjet.
I haven't listed them on Etsy yet as I was hoping to have a few more on hand in case I actually get any orders.
I am SO excited!

CURRENT MOOD: CURRENTLY LISTENING TO: