...over at Scribe's Nook!

I don't remember if I mentioned it yesterday, but I was driving home and I happened to glance at a shop called Scribe's Nook and my eyes zeroed in on the fact that it was a decorative stamp store. The irritating thing (besides finding out it was JUST right there, not more than 5 minutes away from my own house) was the fact that I'd been in this store before! Before I found out how fabulous stamping and colouring and cardmaking was!

So, it was closed yesterday and I said that I would go in today on my lunch hour as they're always just about to close every time I get off of work.

Can I tell you that I stood around with my head tilted up staring at the walls full of stamps with my mouth hanging open? There's so many stamps! And NICE stamps, not those weird-looking ones at M's for like, $29.99! I found these two cute little babies and made them MINE, ALL MINE: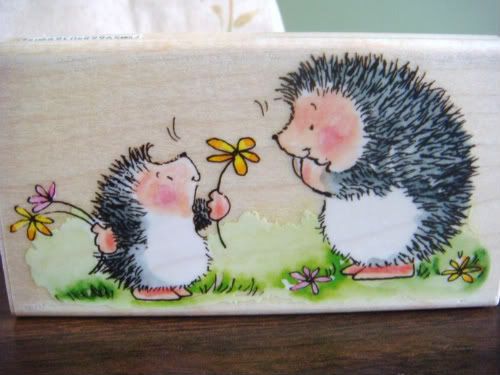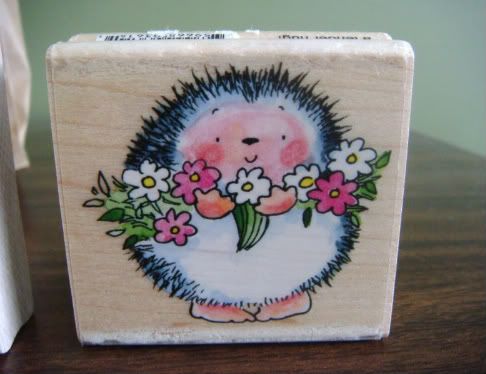 I've loved these stamps ever since I first laid eyes on SusieB's cards. Since the shop was so close to the house, I ran home really quickly and stamped a couple onto some nice white cardstock! I loves them!
So to celebrate my wonderful little find, I'm offering a RAK for the next four commenters, if they wanted to play with some image stamps. I will message you or get in contact with you for your addresses. This'll also be the first time I'm sending out image stamps, so if anyone can also give me a heads-up on the standard way of doing it (what size paper do I stamp them on to send..etc.)
The other thing I was able to pick-up before I got ahold of my self-restraint: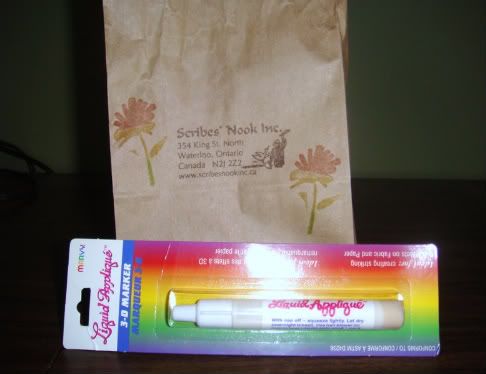 Oh YAY! I was looking all over for these at M's and I can't believe I found it so close to my house! Perfect timing for Easter - my bunnies are going to be all nice and fluffy!



I can't wait to get home to play. Happy day-before-the-long weekend all!


CURRENT MOOD:
CURRENTLY LISTENING TO: Say It - Voices of Theory