...stamper!

Well, nothing like coming home to this to make the day I just had look a bit brighter!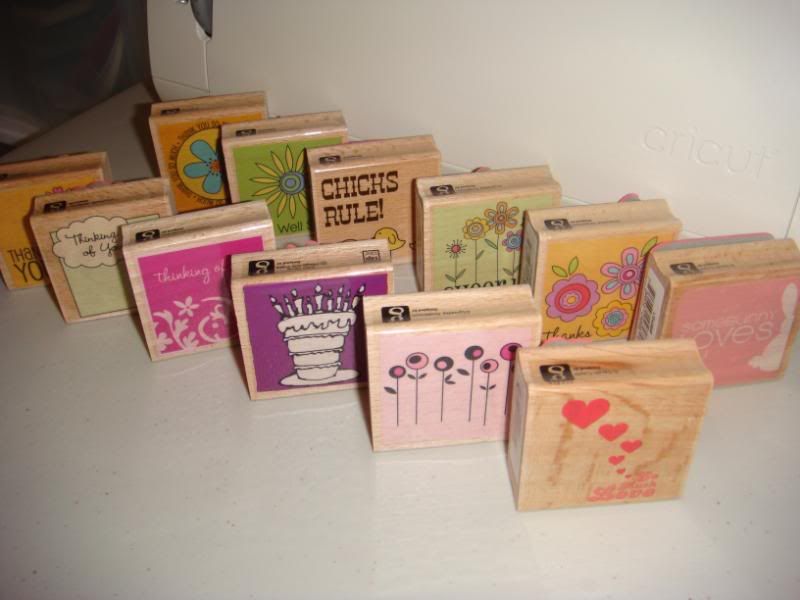 From Scrap Hut





From Stamp Desires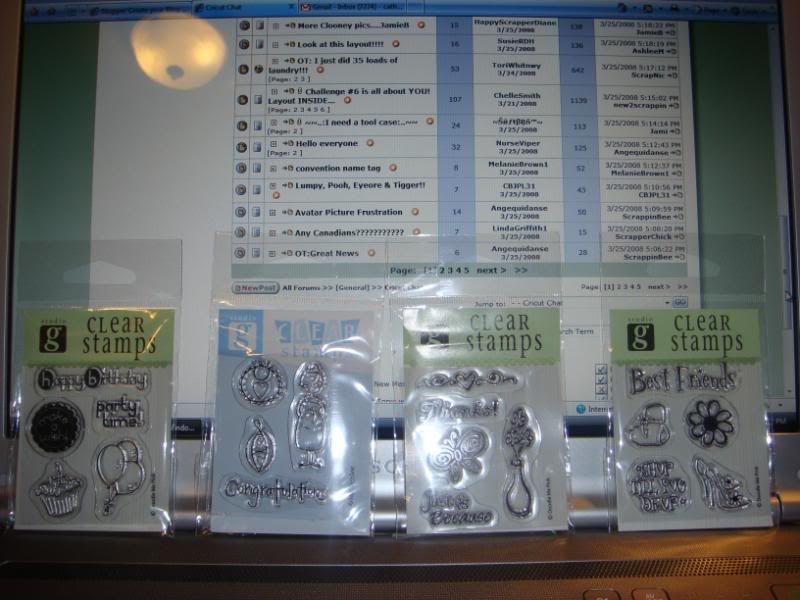 From Scrap Hut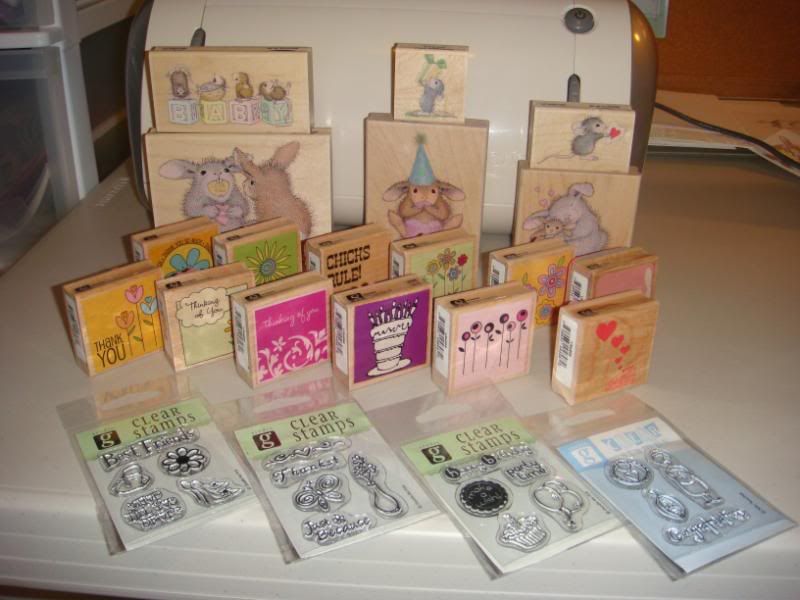 ALL OF THEM!
I had ordered the larger stamps a while ago from Stamp Desires and I had no idea some of them would be that huge! LOL...and of course, MORE of my wood-mounted Studio G stamps from Scrap Hut. Awesome place to go and Mark was even nice enough to give me 10% off my order!
It was just yesterday I said I may have to move things around to make room for more stamps and it really looks like I'll have to! I wasn't even thinking there'd be this many! I'm SO happy! And there's still more to come! My 2 lb unmounted stamps from Angi-B and my clear unmounted Studio G stamps from Marti! I love good mail days!
CURRENT MOOD:
CURRENTLY LISTENING TO: I WANNA GROW OLD WITH YOU - ADAM SANDLER